A Message from the APA President – Dr. Aida Habtezion
Dear APA Members,
As we head into the new year, APA remains committed to providing you access to the highest levels of education and research in pancreatology. I am honored to follow in the esteemed footsteps of Dr. O. Joe Hines as the APA President, and look forward to our year ahead.
It was great to see all those who gathered in Miami Beach for the APA 2021 Annual Meeting. Thank you to the Program Committee and all who assisted in planning our first hybrid meeting, which was a great success. Over 300 attended the APA 2021 Annual Meeting following CDC and local public health COVID-19 guidelines. We have experienced over 8,000 views of the recorded sessions following the meeting, and almost 1,600 ePoster views! Congratulations to our award winners Dr. Markus Lerch (Vay Liang & Frisca Go Award for Lifetime Achievement), Patter Birsic and Jane Holt (Distinguished Service Award) and all of the research presentation awardees.
We are hopeful that the pandemic will be in the rearview mirror by our meeting this fall, and that we will be able to gather in friendship for riveting science and live discussion. Watch our website for more details…coming soon!
Finally, I want to welcome Dr. Sohail Husain to the APA Board as Councilor. I look forward to working with him and the APA Board in the coming year. As always, if you have suggestions, please do not hesitate to reach out. We are always looking for opportunities to grow and improve to best serve our membership.
Happy New Year!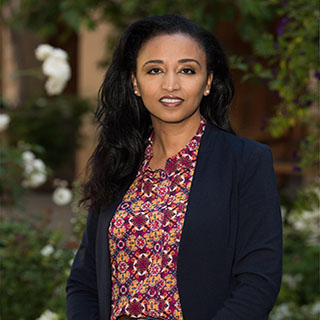 Aida Habtezion, MD
The American Pancreatic Association is a membership organization for physicians and researchers interested in diseases of the exocrine pancreas. Our mission is to foster clinical and basic science research needed to cure diseases of the pancreas. We strive to continue advancing the field of research, while training the next generation of researchers devoted to finding a cure for these deadly diseases.
Recognizing that progress in understanding, diagnosing, and treating pancreatic diseases requires multidisciplinary analysis, the APA is reaching out to broaden the participation from pancreas- related disciplines, which perhaps have been underrepresented in the past: endoscopy, radiology, and pathology, among others. Our annual meeting is the cornerstone of our organization and allows us to bring together these groups to discuss current topics in pancreatic diseases.