The American Pancreatic Association is a membership organization for physicians and researchers interested in diseases of the exocrine pancreas. Our mission is to foster clinical and basic science research needed to cure diseases of the pancreas. We strive to continue advancing the field of research, while training the next generation of researchers devoted to finding a cure for these deadly diseases.
Recognizing that progress in understanding, diagnosing, and treating pancreatic diseases requires multidisciplinary analysis, the APA is reaching out to broaden the participation from pancreas-related disciplines, which perhaps have been underrepresented in the past: endoscopy, radiology, and pathology, among others. Our annual meeting is the cornerstone of our organization and allows us to bring together these groups to discuss current topics in pancreatic diseases.
Message from the President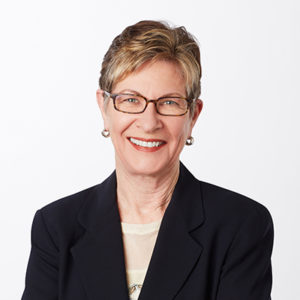 Dear colleagues:
As I begin my year of service as your President, I realize that I have a very privileged responsibility to move our organization to a new level. And I also realize that I am not like your prior leaders. I believe I am the first medical oncologist to serve in this role. Yet, as I reflect on my career, I know that the APA played a big role in providing opportunities for my professional growth. For that, I will be forever grateful.
When I analyze the APA membership, it is pretty clear that the individuals segregate between interests in pancreatitis and pancreatic cancer. Arguably, this organization may be the most important home for the former group. And I admire the passion and commitment that these interdisciplinary group of scientists bring to the study of pancreatitis both acute and chronic. On the other hand, cancer shares the stage in many forums but I hope that we can bring it more to center stage in the APA. I hope to enrich this dimension in the membership and in our annual meeting. After all, we can learn a lot from each other. Even as I write, I am at an NIH meeting with many APA members interested in the natural history of chronic pancreatitis including the path to pancreatic cancer.
I plan to involve many more members in planning our meetings, adjudicating our grant awardees and selecting individuals to receive our highest honors. Together with APA board, I also plan to strengthen our governance and provide more safeguards to protect our society's resources.
As we look forward, I invite you all to make your calendars for next year's meeting at the Grand Wailea in Maui, Hawaii on November 6-9, 2019. This will be a special meeting celebrating our 50th anniversary in conjunction with the Japan Pancreas Society, our sister society. This will be an extraordinary event you will not want to miss.
In closing, I ask for your support as we embark on this year's journey. The APA is a very unique society and the future is bright!
Sincerely,
Margaret Tempero, MD
APA President
Director, UCSF Pancreas Center
Rombauer Family Distinguished Professorship in Pancreas Cancer Clinical and Translational Science
Professor of Medicine, UCSF Department of Medicine
Editor-in-Chief, JNCCN-Journal of the National Comprehensive Cancer Network
American Pancreatic Association Foundation
The American Pancreatic Association Foundation was officially launched in 2013 with the goal of providing charitable, educational and research support for American Pancreatic Association's initiatives and missions. It was incorporated in the state of Minnesota as a 501(c)3 organization.
The APA Foundation Inaugural Board of Directors consists of Dr. Steve Pandol, Dr. Ed Bradley, Dr. William Chey, Ms. Agi Hirschberg, Dr. Barbara Kenner, Dr. Howard Reber, Dr. Peter Banks, Dr. Andrew Warshaw, Dr. Paul Webster, and Dr. Ed Purich. Dr. Ashok Saluja serves as treasurer, and Dr. Vay Liang W. (Bill) Go is Chair of the Board.
The Board started to function in 2014. The APA Foundation contributed to the APA 2017 Young Investigators in Pancreatitis Grant Program.
The future of our society and its mission as well as the development of our discipline is in our own hands. Please consider contributing to the APA Foundation by sending a check to Dr. Ashok Saluja.
Pancreas is the official journal of the American Pancreatic Association. Pancreas provides a central forum for communication of original works involving both basic and clinical research on the exocrine and endocrine pancreas and their interrelationships and consequences in disease states. This multidisciplinary, international journal covers the whole spectrum of basic sciences, etiology, prevention, pathophysiology, diagnosis, and surgical and medical management of pancreatic diseases, including cancer.
APA Members receive free online access to Pancreas and discounted subscription rates for the hard copy of the journal. New member names are submitted to Wolters Kluwer for each edition and they will send an email with access information. To ensure you receive this important email, be sure to add info@mylwwjournals.com to your email contact list and/or safe sender list. If you have any questions on how to access your account, please contact memberservice@lww.com or 866-489-0433 (within the US) or 301-223-2300 (outside of the US).
We are writing to call your attention to an exciting new endeavor of the Pancreapedia and the American Pancreatic Association. This is the book "Pancreatitis", the first comprehensive coverage of this important disease in many years. It consists of 65 chapters by experts in their field divided into four sections, "Experimental Pancreatitis", "Acute Pancreatitis", "Chronic Pancreatitis", and "Autoimmune Pancreatitis". The book describes the genesis, experimental animal models, and diagnosis and treatment of clinical pancreatitis. The hard cover printed book can be purchased on our online store page here, from Amazon.com for $85 or downloaded as an open access PDF from the Pancreapedia to your desktop for reading or printing as you desire.
2018: Darwin L. Conwell
2017: Miklos Sahin-Toth
2016: Carlos Fernandez-del Castillo
2015: Anirban Maitra
2014: Stephen Pandol
2013: Martin Freeman
2012: Rodger Liddle
2011: Diane Simeone
2010: Suresh Chari
2009: Andrew L. Warshaw
2008: Craig Logsdon
2007: Raul Urrutia
2006: Chris Forsmark
2005: Ashok Saluja PhD
2004: David Whitcomb
2003: Laurence Miller
2002: Jill P. Smith
2001: Edward L. Bradley, III
2000: William Y. Chey
1999: Fred S. Gorelick
1998: Peter A. Banks
1997: Murray Korc
1996: William Steinberg
1995: Michael L. Steer
1994: James H. Grendell
1993: Courtney M. Townsend, Jr.
1992: Travis Solomon
1991: Phillip P. Toskes
1990: James D. Jamieson
1989: V. Liang W. Go
1988: Daniel S. Longnecker
1987: Michael Levitt
1986: John A. Williams
1985: Eugene DiMagno
1984: Howard A. Reber
1983: George Scheele
1982: Jerry D. Gardner
1981: Frank Brooks
1980: Frank Moody
1979: V. Liang W. Go
1978: Paul Webster