The American Pancreatic Association is a membership organization for physicians and researchers interested in diseases of the exocrine pancreas. Our mission is to foster clinical and basic science research needed to cure diseases of the pancreas. We strive to continue advancing the field of research, while training the next generation of researchers devoted to finding a cure for these deadly diseases.
Recognizing that progress in understanding, diagnosing, and treating pancreatic diseases requires multidisciplinary analysis, the APA is reaching out to broaden the participation from pancreas-related disciplines, which perhaps have been underrepresented in the past: endoscopy, radiology, and pathology, among others. Our annual meeting is the cornerstone of our organization and allows us to bring together these groups to discuss current topics in pancreatic diseases.
Message from the President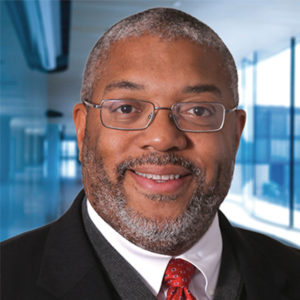 Dear Friends and Colleagues,
On behalf of our society's governing board and organization committee, I am honored to welcome you back to Miami for the 49th Annual Meeting of the American Pancreatic Association (APA) October 31-Nov 3, 2018.  It is indeed an honor and a blessing to serve as the 39th president of the American Pancreatic Association. The mission of the APA is to foster clinical and basic science research needed to cure diseases of the pancreas. The annual meeting is critical to the success of our mission.  This year we are hosting a joint meeting with the International Association of Pancreatology (IAP).
In recent years the APA membership has enjoyed the movement of our meeting to very warm, sunny and bright locations, like San Diego and Miami.  I am happy to report we are back to one of my personal favorite spots, on Miami Beach.  We promise another wonderful and invigorating meeting with exchange of research ideas and fostering of collaborative efforts in the areas of pancreatitis and pancreas cancer.
The Pre-meeting, Wednesday session will be an APA/IAP Combined Symposium on pancreatic diseases induced diabetes.  Dr. Suresh Chari, IAP President, has put together an international panel of experts to discuss this important relationship.  Session topics will include:  the interplay between insulin resistance and beta cell dysfunction, and a better understanding of the pathophysiology and mechanisms of diabetes as it relates to acute and chronic pancreatitis, cystic fibrosis and pancreas cancer.  The Annual Hirshberg Symposium will address the relationship between the microbiome and pancreas cancer.
The core 2018 APA/IAP Meeting, Thursday – Saturday will utilize the traditional formats of abstract-driven scientific sessions and symposia to cover a variety of basic and clinical topics related to diseases of the pancreas.  Special thanks to Dr. Ashok Saluja, Secretary-Treasurer APA, and the committee co-chairs for developing a state of the art symposia.  Topics this year will include necrotizing pancreatitis, advances in pancreas cancer therapeutics; recurrent, acute and chronic pancreatitis; early detection of pancreas cancer, drug-induced pancreatitis, novel pancreatitis therapy and hereditary pancreas cancer. Several NIH consortiums (POST, CPDPC, SHARP and INSPPIRE) in pancreatic diseases will be featured throughout the program with opportunities to interact and collaborate with the principal investigators.  Furthermore, we will have another PANCAN Young Investigators Symposia this year and several state-of-the-art lectures honoring noted pancreatologists, including Frank Brooks, Paul Webster, and George Palade.
In addition to our scientific sessions with abstract presentations from research scientists from around the world, we will have breakfast, lunch and dinner receptions that foster an environment for exchange of research ideas and collaboration.  Featured evening dinners and receptions will include our Women in Pancreas Reception, Presidential Reception, and Annual Awards Dinner.
We are extremely grateful for the support of several foundations and corporate sponsors that enhance our program.  This year's APA/IAP meeting promises to be one of the best attended events in our history.  Hundreds of abstracts and numerous speakers from around the globe will be presenting innovative, novel and cutting-edge poster and oral research abstracts.
Please encourage your junior investigators and colleagues across collaborating disciplines to submit abstracts and attend this upcoming event in warm and sunny Miami!
I am looking forward to seeing you all.  Safe travels.
Darwin L. Conwell, MD, MSc, FACG
APA President
Floyd Beman Chair in Gastroenterology, Hepatology and Nutrition
Director, Division of Gastroenterology, Hepatology and Nutrition
The Ohio State University Wexner Medical Center
Columbus, Ohio
American Pancreatic Association Foundation
The American Pancreatic Association Foundation was officially launched in 2013 with the goal of providing charitable, educational and research support for American Pancreatic Association's initiatives and missions. It was incorporated in the state of Minnesota as a 501(c)3 organization.
The APA Foundation Inaugural Board of Directors consists of Dr. Steve Pandol, Dr. Ed Bradley, Dr. William Chey, Ms. Agi Hirschberg, Dr. Barbara Kenner, Dr. Howard Reber, Dr. Peter Banks, Dr. Andrew Warshaw, Dr. Paul Webster, and Dr. Ed Purich. Dr. Ashok Saluja serves as treasurer, and Dr. Vay Liang W. (Bill) Go is Chair of the Board.
The Board started to function in 2014. The APA Foundation contributed to the APA 2017 Young Investigators in Pancreatitis Grant Program.
The future of our society and its mission as well as the development of our discipline is in our own hands. Please consider contributing to the APA Foundation by sending a check to Dr. Ashok Saluja.
Pancreas is the official journal of the American Pancreatic Association. Pancreas provides a central forum for communication of original works involving both basic and clinical research on the exocrine and endocrine pancreas and their interrelationships and consequences in disease states. This multidisciplinary, international journal covers the whole spectrum of basic sciences, etiology, prevention, pathophysiology, diagnosis, and surgical and medical management of pancreatic diseases, including cancer.
APA Members receive free online access to Pancreas and discounted subscription rates for the hard copy of the journal. New member names are submitted to Wolters Kluwer for each edition and they will send an email with access information. To ensure you receive this important email, be sure to add info@mylwwjournals.com to your email contact list and/or safe sender list. If you have any questions on how to access your account, please contact memberservice@lww.com or 866-489-0433 (within the US) or 301-223-2300 (outside of the US).
We are writing to call your attention to an exciting new endeavor of the Pancreapedia and the American Pancreatic Association. This is the book "Pancreatitis", the first comprehensive coverage of this important disease in many years. It consists of 65 chapters by experts in their field divided into four sections, "Experimental Pancreatitis", "Acute Pancreatitis", "Chronic Pancreatitis", and "Autoimmune Pancreatitis". The book describes the genesis, experimental animal models, and diagnosis and treatment of clinical pancreatitis. The hard cover printed book can be purchased on our online store page here, from Amazon.com for $85 or downloaded as an open access PDF from the Pancreapedia to your desktop for reading or printing as you desire.
2016: Carlos Fernandez-del Castillo
2015: Anirban Maitra
2014: Stephen Pandol
2013: Martin Freeman
2012: Rodger Liddle
2011: Diane Simeone
2010: Suresh Chari
2009: Andrew L. Warshaw
2008: Craig Logsdon
2007: Raul Urrutia
2006: Chris Forsmark
2005: Ashok Saluja PhD
2004: David Whitcomb
2003: Laurence Miller
2002: Jill P. Smith
2001: Edward L. Bradley, III
2000: William Y. Chey
1999: Fred S. Gorelick
1998: Peter A. Banks
1997: Murray Korc
1996: William Steinberg
1995: Michael L. Steer
1994: James H. Grendell
1993: Courtney M. Townsend, Jr.
1992: Travis Solomon
1991: Phillip P. Toskes
1990: James D. Jamieson
1989: V. Liang W. Go
1988: Daniel S. Longnecker
1987: Michael Levitt
1986: John A. Williams
1985: Eugene DiMagno
1984: Howard A. Reber
Frank Brooks
Frank Moody
Paul Webster
Jerry Gardner
George Scheele