Vay Liang & Frisca Go Award for Lifetime Achievement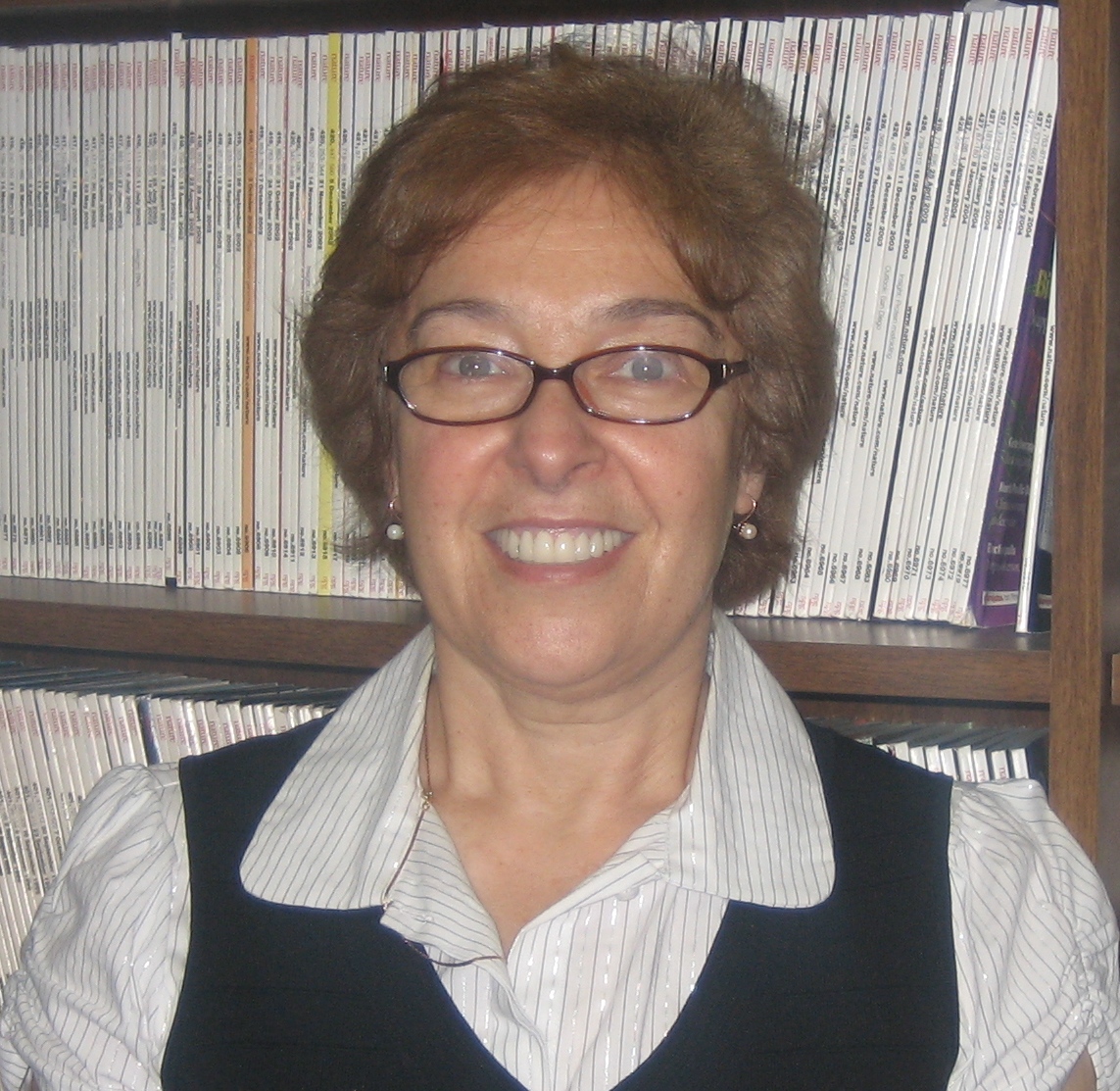 Anna S. Gukovskaya PhD
Dr. Anna Gukovskaya, PhD, is a Professor-in-Residence in the Department of Medicine, David Geffen School of Medicine at the University of California Los Angeles, and Senior Research Career Scientist, Department of Veterans Affairs Medical Research. She is Director of the Pancreatic Research Group at UCLA/VA Greater Los Angeles Healthcare System. She graduated from Saratov University in Russia (former Soviet Union) with BSci in chemical physics, got her PhD degree in biochemistry at Moscow University, and then, Doctor of Science degree in cell biology at the Institute of Cytology, USSR Academy of Sciences. She worked for many years at the Institute of Biological Physics, USSR Academy of Sciences (in Pushchino, near Moscow) on biophysical properties of nucleic acids and, later, on signaling mechanisms of T cell activation. In 1991 she had her first encounter with the West during a Visiting Professor sojourn at the Hospital for Sick Children, Toronto, Canada (in the laboratory of Dr. Sergio Grinstein). In 1992 she emigrated to the United States and started working with Dr. Stephen Pandol on exocrine pancreas cell biology and pathophysiology. Since 1994, her research has been funded by the NIH and VA, and the focus of her group, first at UCSD and then UCLA, has been on molecular and cellular mechanisms of pancreatitis and pancreatic cancer. Her research was instrumental in revealing i) how injured acinar cells trigger the inflammatory response of pancreatitis; ii) the regulation of trypsinogen activation by infiltrating immune cells; iii) modalities of parenchymal cell death, such as apoptosis, in pancreatitis; and more recently, iv) how the dysfunction of acinar cell organellar network (particularly mitochondrial and lysosomal/autophagy pathways) initiates and drives pancreatitis. She has published 157 research papers, reviews and book chapters, mentored 7 PhD students and more than 70 MD and PhD postdoctoral fellows, trainees, and students from both the US and all over the world.
PAST RECIPIENTS
2019:   Suresh Chari MD 
             Tooru Shimosegawa MD, PhD
2018:   Martin L. Freeman MD
2017:   Rodger A. Liddle MD
2016:   Chris E. Forsmark MD
2015:   Stephen Pandol MD
2014:   William Chey MD
              Ashok Saluja PhD
2013:   Michael Steer MD
             Masao Tanaka MD, PhD
2012:   Horst F. Kern MD
             Murray Korc MD
2011:   Andrew L. Warshaw MD
2010:   Peter A. Banks MD
2009:   Fred S. Gorelick MD
              Katsusuke Satake MD
2008:   Daniel S. Longnecker MD
2007:   Howard A. Reber MD
2006:   Tadashi Takeuchi MD, PhD
              Phillip P. Toskes
2005:   John A. Williams MD, PhD
2004:   Paul D. Webster III MD
2003:   James D. Jamieson MD, PhD
2002:   Eugene P. Dimagno MD
2001:   Vay Liang W. Go MD
Distinguished Service Award

Vay Liang W. Go MD
Dr. Go co-founded the American Pancreatic Association (APA) with Drs. Frank Brooks and Paul Webster in 1969, founded Pancreas in 1985, and is still the editor in chief. In 1986, he established the Pancreas Branch at the Division of Digestive Diseases and Nutrition, NIDDK, NIH. In 2000, he established and endowed the APA lifetime achievement award, which was later renamed as the Vay Liang and Frisca Go award for lifetime achievement. Dr. Go was the founding chair of the board of directors of the APA Foundation in 2014 and served on the board until 2019. 
Dr. Go was born in Ozamis City, Philippines, and received his medical degree from the University of Santo Tomas in 1963. He married his classmate Dr. Frisca Yan-Go before they moved to the United States for post graduate training. It was at the Mayo Clinic in Rochester, Minnesota where he received his internal medicine and gastroenterology training and subsequently became a Professor of Medicine.
From 1975 to 1985, he co-established and directed the National Cancer Institute's (NCI's) Serum Immunodiagnostic Bank Program at the Mayo Clinic. This is the world's largest serum bank used by NCI in evaluating various tumor markers in diagnosing, prognosticating, and monitoring values in treating the various cancers evaluated by both National Institute of Health (NIH) extramural and intramural programs. From 1985 to 1988, Dr. Go served simultaneously in three related capacities at NIH: (1) Director, Division of Digestive Diseases and Nutrition, the National Institute of Diabetes and Digestive and Kidney Diseases (NIDDK); (2) Chairman of the Nutrition and Digestive Diseases Coordinating Committee, Office of the Director, NIH, a position that has oversight responsibilities for trans-NIH digestive diseases and nutrition research and training; and (3) Executive Secretary of the Federal Interagency Nutrition Coordinating Committee.
Dr. Go served as the Executive Chair, Department of Medicine, at UCLA from 1988 to 1992. Afterwards in 1993, he became Associate Director of the NCI-funded Clinical Nutrition Research Unit, Director of the UCLA Nutrition Education Program, and Co-Principal Investigator of the Nutrition Curriculum Development grants and the Cancer Prevention Curriculum program at UCLA. In 1994, Dr. Go co-founded the UCLA Center for Human Nutrition. From 2007-2014, Dr. Go was the principal investigator of (PO1 AT 003960) UCLA Center for Excellence in Pancreatic Diseases.
Currently, Dr. Go is a distinguished Professor of medicine and Co Director of the UCLA Agi Hirshberg Center for Pancreatic Diseases. He is the chair of the Hirshberg Foundation scientific advisory board. In his five decade academic career, he was involved in research, education, and administration. He has trained over 80 fellows in gastroenterology, endocrinology, nutrition and pancreatology, many of whom occupy prestigious academic positions, nationally and internationally. He has authored and coauthored over 400 manuscripts and 11 books. Frisca and Bill have been blessed with 3 children and their respective spouses, Frances Go and Scott Slattery, Lisa Go and Lucas Wong, and William Go and Fiona Wong and with seven grandchildren, Ben and Kate Slattery, Zoe, Lizette and Marc Wong and Aiden and Alyssa Go.
PAST RECIPIENTS
2019   Barbara Kenner PhD
            Jean Alfred Morisset PhD
2018   Dana K. Andersen PhD
2017   Julie Fleshman JD, MBA
2016   Sudhir Srivastava PhD, MPH, MS
2015   Jose Serrano MD, PhD
            Mushtaq Khan DVM, PhD
2014   Stephen P. James MD
2013   Agi Hirshberg
2012   Edward D. Purich PhD
Young Investigator in Pancreatology Grant
The American Pancreatic Association and the American Pancreatic Association Foundation are pleased to provide three Young Investigator in Pancreatology Grants on an annual basis. The purpose of the grant is to attract and retain the next generation of scientists in the field of basic and clinical pancreatology. The grant program funds meritorious applications for 1 year at $100,000 each (direct costs only). 
2021
Understanding Local and Systemic Immune Responses During Mild Acute Pancreatitis, Severe Acute Pancreatitis, and Recovery
Murli Manohar PhD
Postdoctoral Research Fellow, Gastroenterology, Hepatology, and Nutrition
Stanford University
Early Pathogenesis of SPINK1 Deficiency in a Ferret Model
Xingshen Sun BS, MS, PhD
Research Assistant Professor of Anatomy and Cell Biology
University of Iowa
Role of APOBEC3A in Pancreatitis and Inflammation Triggered Carcinogenesis
Sonja Woermann PhD
University of Texas MD Anderson Cancer Center
2020
Impact of Sentinel Attack of Acute Pancreatitis on Severity of Subsequent Episodes in Mice
Andrea Geisz PhD
Research Assistant Professor
Department of Molecular and Cell Biology, Boston University Henry M. Goldman School of Dental Medicine
Par3 Deficiency Promotes Fatty Replacement in Chronic Pancreatitis
Mario A. Shields PhD
Research Assistant Professor
Department of Medicine, Feinberg School of Medicine at Northwestern University
Role of Genes on Pain and Diabetes Outcomes After TPIAT in POST (GenPOST)
Guru Trikudanathan MD
Assistant Professor of Medicine
Division of Gastroenterology, Hepatology and Nutrition
University of Minnesota – Twin Cities
Hirshberg Award
Generously supported by the Hirshberg Foundation
Congratulations to the following recipients from the APA 2020 Annual Meeting!
ESPAC-5F: Four arm, prospective, multicentre, international randomised phase II trial of immediate surgery compared with neoadjuvant gemcitabine plus capecitabine (GEMCAP) or FOLFIRINOX or chemoradiotherapy (CRT) in patients with borderline resectable pancreatic cancer

Paula Ghaneh MBChB, MD
University of Liverpool

Tuft Cells Inhibit Pancreatic Tumorigenesis in Mice by Producing Prostaglandin D2

Kathleen DelGiorno PhD
Vanderbilt University
Best Abstracts in Early Detection of Pancreatic Cancer Research
Generously supported by the Kenner Family Research Fund
Congratulations to the following recipients from the APA 2020 Annual Meeting!
Collateral Amplification of the PTHrP Gene Drives Pancreatic Cancer Growth and Metastasis and Reveals a New Therapeutic Vulnerability
Jason Pitarresi PhD
University of Pennsylvania
Prediction of Pancreatic Cancer in a Population-Based Cohort Using Machine Learning
Wansu Chen PhD
Kaiser Permanente
Best Abstracts in Basic and Clinical Pancreatitis Research
Generously supported by the National Pancreas Foundation
Congratulations to the following recipients from the APA 2020 Annual Meeting!
Intestinal Permeability and Bacterial Translocation Increase via Unsaturated Triglyceride Lipolysis During Severe Acute Pancreatitis
Biswajit Khatua PhD
Mayo Clinic

Development and Validation of a Multivariable Prediction Model Based on Blood Plasma and Serum Metabolomics for the Diagnosis of Chronic Pancreatitis
Georg Beyer MD
LMU Klinikum