Vay Liang & Frisca Go Award for Lifetime Achievement 2019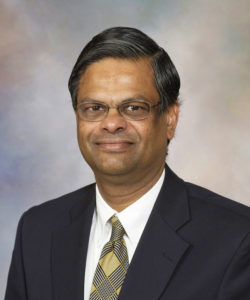 SURESH CHARI, MD
Dr. Chari is currently Professor of Medicine and Consultant in the Division of Gastroenterology and Hepatology, Mayo Clinic Rochester. He trained in Internal Medicine and Gastroenterology in India. He then did the Alexander von Humboldt Fellowship in Mannheim, Germany. He moved to the United States in 1993 where he completed a residency (Univ. of AZ) and Fellowship in Gastroenterology (Mayo Clinic) before joining as faculty at Mayo Clinic Rochester in 1999. He has been the Director of Pancreas Clinic at Mayo Clinic Rochester. He has been Councilor and past President of the American Pancreatic Association as well as Councilor and past President of the International Association of Pancreatology.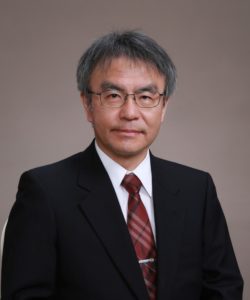 TOORU SHIMOSEGAWA, MD, PhD
Dr. Tooru Shimosegawa is a professor emeritus of Tohoku University, and is currently working as the Executive Director at the South Miyagi Medical Center, located in Japan. In 19 years as a professor, he supervised 189 graduate students in doctoral course, and published 618 original articles and 62 reviews. He received his degree from Tohoku University in 1979, followed by a residency at the Tokyo Metropolitan Komagome Hospital and a senior residency within their department of gastroenterology. He was deeply interested in the pancreas, commonly referred to as the unknown and mysterious organ, and decided to specialize in pancreatology aiming to advance early detection efforts in pancreatic cancer by ERCP; an emerging modality at that time.
Past Recipients
2018: MARTIN L FREEMAN, MD, FACG, FASGE
2017: RODGER A. LIDDLE, MD
2016: CHRIS E. FORSMARK, MD
2015: STEPHEN PANDOL, MD
2014: WILLIAM CHEY, MD AND ASHOK SALUJA, PHD
2013: MICHAEL STEER, MD AND MASAO TANAKA, MD, PHD
2012: HORST F. KERN, MD AND MURRAY KORC, MD
2011: ANDREW L. WARSHAW, MD
2010: PETER A. BANKS, MD
Distinguished Service Award
BARBARA KENNER, PhD
Founder, Kenner Family Research Fund
Dr. Barbara Kenner established the Kenner Family Research Fund (KFRF) in memory of her husband Peter,
who died just two months following his diagnosis of pancreatic neuroendocrine cancer. The mission of
KFRF is to further advance early detection of pancreatic cancer by actively promoting inter-professional
strategic collaboration among researchers, government, industry, and patient advocacy groups.
JEAN ALFRED MORISSET, PhD
Professor, Universite de Sherbrook
Dr. Morisset was born in Baie-Comeau Quebec, Canada on November 7th 1940. As a child, he moved to
Rimouski across the St Laurence river where he grew up and got his Bachelor in arts in 1961.He then
received his BSc(1965) and PhD(1968) degrees in biology from the Université de Sherbrooke in
Sherbrooke, Quebec. His research mentor at Sherbrooke was Dr. Jacques Dunnigan, professor of biology,
who got him interested in pancreatic physiology. After his PhD, he also worked as a post-doctoral fellow
to the Medical College of Georgia in Augusta, Ga, under the supervision of Dr. Paul D. Webster from 1968
– 1970. In fact, he was Dr. Webster's first postdoctoral fellow. In 1970, he returned to his alma mater as a
Professor of Biology until 1995, and subsequently earned an appointment as an investigator and associate
professor for the medical school in the department of gastroenterology. He remains with the Université de
Sherbrooke where he is an Associate Professor and continues to be an invaluable asset to the field of
pancreatology.
Past Recipients
2018: DANA K. ANDERSEN, PHD
2017: JULIE FLESHMAN, JD, MBA
2016: SUDHIR SRIVASTAVA, PHD, MPH, MS
2015: MUSHTAQ KHAN, DVM, PHD
2015: JOSE SERRANO, MD, PHD
2014: STEPHEN P. JAMES, MD
2013: AGI HIRSHBERG
2012: EDWARD D. PURICH, PHD
Young Investigator in Pancreatitis Grant
The American Pancreatic Association and the American Pancreatic Association Foundation are pleased to provide three Young Investigator in Pancreatitis Grants on an annual basis. The purpose of the grant is to attract and retain the next generation of scientists in the field of basic and clinical pancreatology. The grant program funds three meritorious applications for 1 year with $50,000 each (direct costs only). The next application cycle will open Spring 2021.
Congratulations to the following recipients of the 2020 Young Investigator in Pancreatitis Grants:
Impact of Sentinel Attack of Acute Pancreatitis on Severity of Subsequent Episodes in Mice
Andrea Geisz PhD
Research Assistant Professor
Department of Molecular and Cell Biology, Boston University Henry M. Goldman School of Dental Medicine
Par3 Deficiency Promotes Fatty Replacement in Chronic Pancreatitis
Mario A. Shields PhD
Research Assistant Professor
Department of Medicine, Feinberg School of Medicine at Northwestern University
Role of Genes on Pain and Diabetes Outcomes After TPIAT in POST (GenPOST)
Guru Trikudanathan MD
Assistant Professor of Medicine
Division of Gastroenterology, Hepatology and Nutrition
University of Minnesota – Twin Cities
Mini-Sabbatical Fellowship
The APA Mini-Sabbatical fellowship is a program, offered to young pancreatologists, to allow them to spend up to two months with a reputable pancreatic research center. This funding is intended for young pancreatologists to gain or expand skills in practice or research under the guidance of experts in the field of pancreatology (Clinical or Basic Science). This fellowship is available to members of the American Pancreatic Association who are students, trainees, and junior faculty (up to Assistant Professor).
Application Checklist:
Confirm APA current dues are paid 
Sabbatical information (site, name of mentor, anticipated travel dates)
Copy of your CV/Bio sketch
Brief explanation of why the sabbatical will be helpful to you (250 word max)
Outline of your research/clinical project (2 page maximum)
Letter of reference from your current program director
Letter of acceptance from guest institution
The fellowship is limited to a maximum stay of two months and can be done in the US or abroad. Application deadlines are April 15, August 15, and December 15 each year. There will be a review committee appointed by the governing board for each review cycle. The sabbatical must be completed within 1 year of announcement of funding and the awardee must submit an abstract to the subsequent APA Annual Meeting to share their travel experience. Payment will be made after the completion of travel, for the actual amount spent, based on submitted expenses up to $5,000. The American Pancreatic Association does not pay overhead or indirect costs as part of any of its grants.
Hirshberg Award
Each year, the Hirshberg Foundation gives an award to the best abstracts in pancreatic cancer presented at the Annual Meeting. In 2019, the awards went to:
BEST CLINICAL SCIENCE ABSTRACT
TALIA GOLAN – SHEBA MEDICAL CENTER AT TEL-HASHOMER, TEL AVIV UNIVERSITY
Olaparib as Maintenance Treatment Following First-line Platinum-based Chemotherapy (PBC) in Patients with a Gremlin BRCA Mutation and Metastatic Pancreatic Cancer (mPC): Phase III POLO trial 
BEST BASIC/EXPERIMENTAL ABSTRACT
DANIEL HEID – DANA FARBER CANCER INSTITUTE
Tumor-specific T Cells Reprogram Mononuclear Phagocytes for Destruction of Checkpoint Blockade Resistant Pancreatic Cancer
Kenner Award for Early Detection of Pancreatic Cancer 2019
OLAYA BREWER GUTIERREZ – JOHNS HOPKINS
Surgical Outcomes After Pancreatic Resection of Screening-detected Lesions in Individuals at High-risk for Developing Pancreatic Cancer
JULIE B. SNEDDON – UCSF
A Single-cell Atlas of the Developing Human Pancreas
NPF Award
Each year, the National Pancreas Foundation gives an award to the best basic science and clinical abstracts in pancreatitis. In 2019, the awards went to:
GEORG BEYER – LMU MUNICH
Chronic Pancreatitis Prognosis Score (COPPS): Preliminary Results from a Prospective Multicenter, International Validation Study
SOHAIL HUSAIN – STANFORD UNIVERSITY
Asparaginase- Associated Pancreatic Injury is Related to Pancreatic Levels of the Endogenous Counteracting Enzyme Asparagine Synthetase and Intra-Pancreatic Nutrient Stress