Our Annual Meeting is the cornerstone of our organization and allows us to bring together Pancreatologists (medical pancreatologists, endoscopists, surgeons, pathologists, radiologists, oncologists and basic scientists) from all over the world to present and discuss current clinical and laboratory research related to the field. Evidence-based advances in techniques and intervention for treating pancreatic disorders are featured.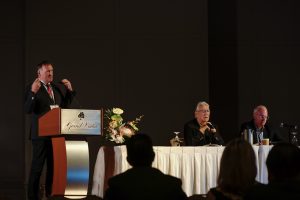 Eden Roc, Miami Beach, FL
Booking information coming soon!
Young Investigator Travel Grant
Submission Deadline: July 15, 2020
Past APA Conferences
Click on a button below to access programs from our previous APA meetings.